Lightning:  The Lightning Safety Warning System is mounted to the roof of the Babe Ruth baseball field pressbox.  This is located centrally in the park between the upper turf field and the lower baseball fields.  Parents and players, we ask you to please respect these rules and listen to your coaches for the safety of all.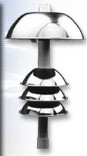 When the system determines a hazardous condition (lightning) within a 2 mile radius:  15 SECOND LONG air horn blast will sound and STROBE LIGHT will FLASH and REMAIN FLASHING
No one should remain on the field or in a dugout
If the light is flashing when you arrive at the park, stay in your car.
 When conditions are safe:
you will hear (3) three SHORT 5 second blasts from the air horn and the STROBE LIGHT will STOP FLASHING.  Only then is it safe to return to the field.
 Important Note for Coaches:  When the horn sounds you must immediately stop all activities and send your players to their cars or a building. DO NOT stay on the field or in a dugout.  Failure to follow these rules will result in a suspension of coaching privileges. 
---
Background Checks:  WCWAA conducts annual background checks on all coaches and key volunteers.
---
SafeKids Training:  WCWAA requires all coaches and key volunteers to complete SafeKids Training to learn how to prevent, recognize, and react responsibly to abuse in sports. Learn more at US Center for SafeSport
---
CPR/ AED Training:  WCWAA provides opportunities for free training and encourages all coaches and key volunteers to participate.  Two AED units are located at the park - at the upper football turf field pressbox, and at the lower baseball complex near the flagpole.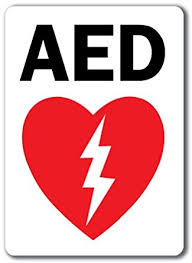 The AEDs were donated through the generosity of Karen Ledford and From The Heart CPR.  We invite you to learn more by visiting her website:  https://fromtheheartcpr.com/