Flag: Co-Ed and Middle School Girls; 7on7 Tournament Teams
WCWAA Weddington Titans offers 5 youth Flag Football programs throughout the year. In the Spring, Summer and Winter, we offer a Co-Ed Flag Football program for ages 5 - 13.  All practices and games are at Weddington Optimist Park on our upper turf football field. Practices are on weeknights and games are on Saturdays.
We also offer a Girls Middle School Winter Flag Football Program with games on either Friday nights or Saturday mornings.    Access our info flyer for more about this program.
Flag Football is a great experience that allows kids to run, pass and catch the ball. It is also great for defense as it teaches angles and how to break down in the open field. Flag provides a great introduction for kids and parents to experience football before committing to tackle.
Spring Flag - Registration opens January 1st.  Season runs late March thru May.
Summer Flag - Registration opens June 1st. Season runs June and July. 
Winter Flag - Registration opens September 15th. Season runs late November thru February.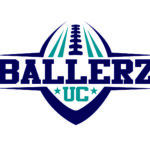 UC Ballerz 7on7 Tournament Teams - we are now offering a new opportunity for players aged 10 - 14 to tryout for tournament teams that will participate in scrimmages and local tournaments, as well as 1 overnight tournament out of town.  Tryouts and practices begin in December with the season running through the end of May.  More information can be found on the registration page.
Registration for these programs typically opens about 30 - 60 days prior to starting, and will close about a week before the season starts. Late registration will be at commissioner's discretion.
Coaches are integral to the success of each season. All coaches are volunteers. We strongly encourage parents to volunteer to coach teams so we can maximize the number of potential teams. Coaches will be required to complete classes / assessments, including background checks and SafeKids training.
The game schedule for the current season will be added here when available.
If you'd like to volunteer to coach, please click the button below to fill out the Intent to Coach form.  Coming soon!